This Day in North Carolina History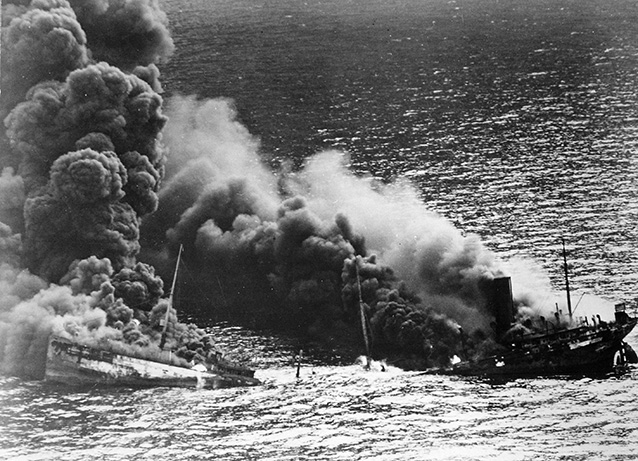 A tanker sinking off the Outer Banks after being hit by a U-boat.
Image from the National Park Service.
On January 19, 1942, a German U-boat, designated U-123, attacked three ships north of Cape Hatteras. The U-boat was part of what was called the "Second Happy Time," a campaign during which Axis submarines attacked merchant vessels along the Atlantic coast.
In the early morning hours, the American passenger-freighter City of Atlanta was sunk and survivors were left floating in the icy water; only three crewmen lived. Just before dawn, the U-123 slipped into a group of Allied ships and attacked.
The American tanker Malay was damaged and disabled by gunfire from the U-123's deck guns. The U-boat then torpedoed a nearby Latvian freighter, killing two of her 32 crewmen and leaving her in to sink.
The U-123 returned to finish off the wounded Malay, hitting her with…
View original post 190 more words